A few years back, we are just like you!! Searching a lot to join an institute that can help us to make our PG dream come true. We found many but not the one, which can offer one to one training, we found none that can offer training at our convenience, we found none that can provide test papers which are close to PG main exam paper. We experienced the difficulty that you are facing now and with an aim to transform the dental PG preparation in India, MDS CONQUER is established with help of 16 dynamic dental mentors who are empathetic to aspirants' problems during preparation. We made an inquisitive analysis of exam patterns, poured from the creative efforts of experienced mentors, and collected feedback from successful aspirants. After a quarter of perseverant efforts, we framed out different strategies that can help all aspirants of different levels (Quick as well as slow learners). We implemented these strategies on around 150 students in 2015, 400 students in 2016, 720 students in 2017, 1050 students in 2018, 1439 students in 2019 & 1884 students in 2020 in becoming a part of their success stories.
Please click to view few of them.
Now MDS Conquer team is increased to 54 proficient mentors ready to clear queries of aspirants like you. Aiming to help more and more aspirants to make their PG dream come true in the least possible time.
We strongly believe that "HARD WORK MAY YIELD SUCCESS, BUT SMART WORK WITH PROPER GUIDANCE WILL SURELY YIELD SUCCESS in the least POSSIBLE TIME."
Our complete test series and preparation strategies are segregated into 4 modes :
Test Mode: Thorough subject preparation by giving out your best; Jordan shortcuts and notes. Complete mode is divided into POWER PLAYS.
One Day Mode : Revising the subjects and related repeats simultaneously.
T20 Mode : Stress reduction; boosting up the confidence levels. Deal with all subjects along with mocks.
Final Mode: Last 15days of Preparation.
Each Subject is covered thrice in all the above 3 to 4 times in the above FOUR modes of preparation in a complete year.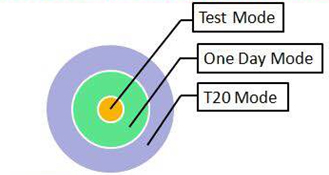 We turn aspirant's conventional preparation into a smart preparation. MDS Conquer came out with a special edition of books named "POWER PLAY BOOKS". These are set of 5 books with 3-5 subjects each; they acts as heart throb during your preparation. MDS Conquer till now printed and supplied 10,000+ sets of power play books across the country in the very first year into market benefiting aspirants like you. All this happened just by word of mouth. This speaks the importance of power play books in preparation and these books are the best in carrying numericals and Scientist names with mnemonics at affordable prices.